中文名称
: 席德梅尔:星际战舰
英文名称
: Sid Meier's Starships
游戏类型
: SLG 策略游戏
资源格式
: 光盘镜像
发行时间
: 2015年
地区
: 美国
语言
: 英文
简介
:

2K和Firaxis Games正式公布《席德梅尔:星际战舰》将于2015年早些时候登录PC,Mac和iPad。价格暂未公布,同时官方也没有透露本作是否有安卓版本。
在本作中,玩家将控制一支舰队在银河系中完成任务,护卫星球及其居住的居民,并且建立行星联盟。并且官方称同时拥有《文明:太空》和《席德梅尔:星际战舰》的玩家将可进行联动,开发者并没有详细的说明具体细节,不过他称"这将充分提高和增强两款游戏的体验。"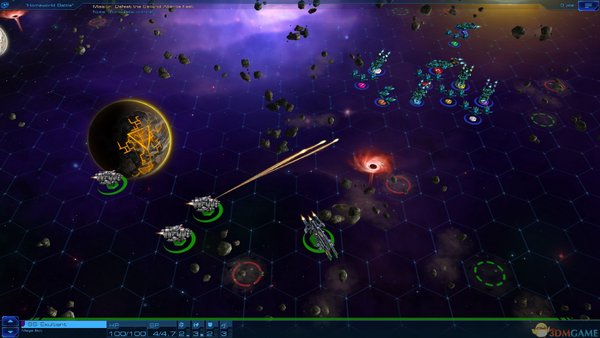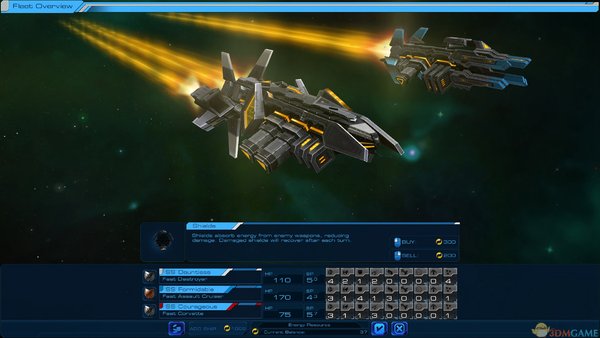 代码Sid Meier's Starships (c) 2K
03/2015 :..... RELEASE.DATE .. PROTECTION .......: Steam
1 :.......... DISC(S) .. GAME.TYPE ........: Strategy
Take command of a fleet of powerful starships in this adventure-driven
strategy game from legendary designer Sid Meier. Travel to new worlds,
completing missions to help save and protect the planets and their people
from dangerous Space Pirates, to powerful Marauders and other hostile
factions. Build a planetary federation as you strengthen your fleet and
secure your homeworld as you attempt to preserve intergalactic peace and
your vision of humanity. Set in the universe of Civilization: Beyond Earth
after the age of the Seeding, Sid Meiers Starships offers sci-fi/strategy
fans a full stand-alone game experience that also features
cross-connectivity with Beyond Earth, expanding the depth of both games.
See if you have what it takes to rule the universe
Features
Tactical Space Combat: Encounter unique tactical challenges in every
mission, with dynamically generated maps, victory conditions, and foes
Fully Customizable Starships: Create an armada that fits your tactical
plan with modular spaceship design
Diplomacy, Strategy, and Exploration: Expand the influence of your
Federation and gain the trust of the citizens of new planets. Use the
unique abilities of the each planet to enhance your fleet and Federation,
and keep your opponents in check. Build improvements on worlds to
increase the capabilities and resources of your Federation
A Galaxy Of Adventure: Explore the galaxy as you lead your fleet to
distant worlds and complete missions to help the citizens of these
planets. Fight pirates, protect colony ships, destroy rogue AI, and more
Multiple Paths To Victory: Will you win by conquering the greatest threat
to the galaxy? Or will you unite a plurality of worlds in your
Federation? Perhaps you will lead your people to push the frontiers of
science. Each choice you make carries consequences on your path to
victory
1. Unrar
2. Burn or mount the image
3. Install the game.
4. Copy over the cracked content from the /Crack directory on the image to
your game install directory
5. Play the game
6. Support the software developers. If you like this game, BUY IT
代码
Sid Meier's Starships Gamebug Fix (c) 2K
Release Date: 12/03/2015 Protection: Steam
Cracked By..: BAT-TEAM # of Files: few
Fix notes
On some setups the game crashes on exit.
The original does too. Here is a small fix for that
1. Unpack the fixed files and, copy them to the game
installation directory
2. Enjoy
WE DONT WANT ANYONE TO CONTACT US
WE CONTACT YOU IF NEEDED
WEB: NEVER - IRC: NEVER - EMAIL: NEVER
Greetings to all of our friends around scene
NFO UPDATED 13/11/2007
MisterX & MisterY.:.:.. / // / ::.::.:::.Site Scripts V2.0